Champion and BMW Motorrad team ready for peak performance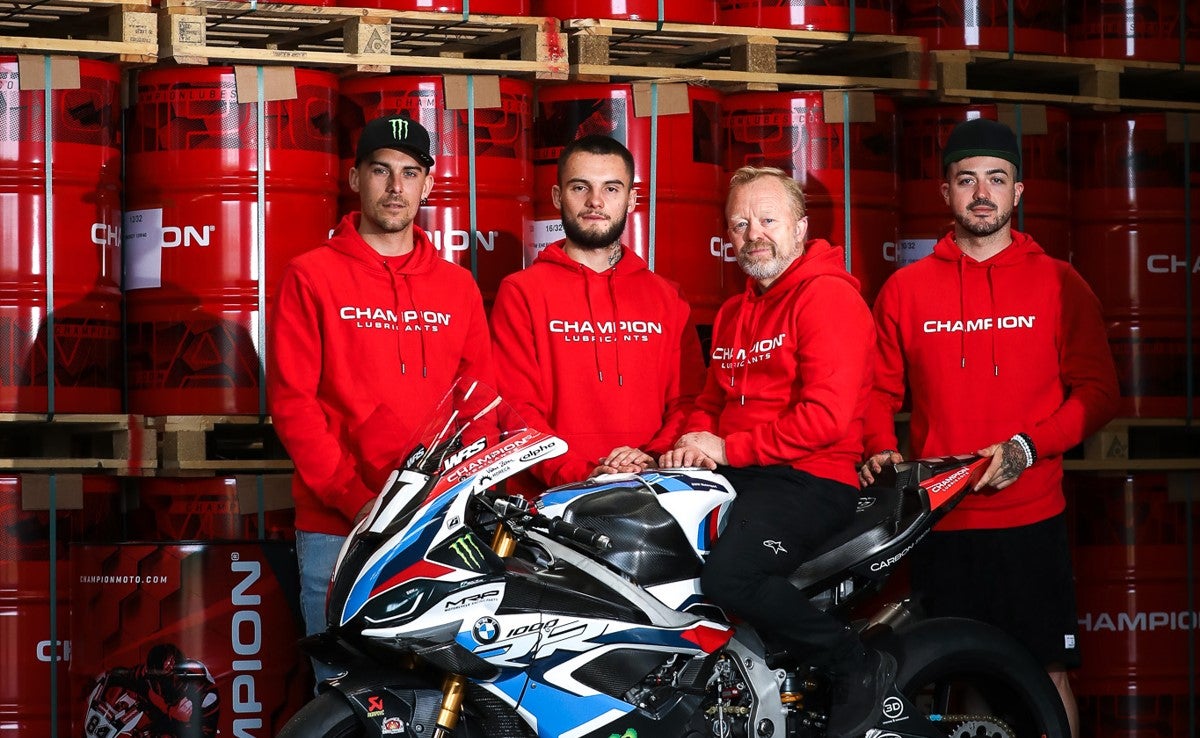 Thanks to the technical partnership with the BMW Motorrad Motorsport Team, Champion develops racing engine oils to innovative care products.
We are entering a second year of technical partnership with the BMW Motorrad World Endurance-Team. In this exclusive interview, Team Manager Werner Daemen shared the highlights of our ongoing partnership!
We kicked off an exciting partnership last year. Can you tell us how the first year of collaboration went for your team?
Werner: Fantastic! 2022 was marked by a strong partnership with Champion Lubricants, which has enabled us to accomplish incredible feats. As our riders put both themselves and their machines to the limit and paving the way for epic performances, Champion has been there with the team pushing one shared goal: becoming Champions in what we are doing.
Even when obstacles came in our way, our team persisted with determination, with Champion's unwavering support in our ability to go ahead. That's what last year showed us: When two teams come together with a clear vision towards a common goal, the possibilities are endless. We are looking forward to this new season!
What made you decide to partner with Champion?
Werner: Prior to this, we had become acquainted with the company through various workshops across Belgium, and had received highly positive feedback about the product's quality.
With a legacy spanning over 65 years as a dedicated player in the lubricants industry, the company has established a strong reputation for producing high-quality products. Its success is evidenced by a range of OEM approvals, an extensive portfolio of high-performance lubricants, and a team of knowledgeable professionals with deep technical expertise.
Furthermore, we noticed that our team's core values perfectly align with Champion's, including a spirit of adventure, resilience under pressure, and going above and beyond. Recognizing that a partnership founded on shared values would be nothing short of exceptional, we embarked on this journey together.
What would you say about the overall quality of our products? How do they influence performance of your bikes?
Werner: As competitors in the FIM Endurance World Championship (EWC), our team and our riders experience some of the most fiercely competitive and grueling racing in the world of motorsport.
In the world of high-performance lubrication, nothing comes close to the challenges of racing. The intensity, speed, internal engine loads and temperatures push machine, rider, and lubricant to the extreme over 8- and 24-hour races. So we need perfect lubricants in our race bikes, which provides us with the extreme performance and reliability we need. That's what Champion oils provide for our team and give us the confidence to compete at the highest standard in these tough races.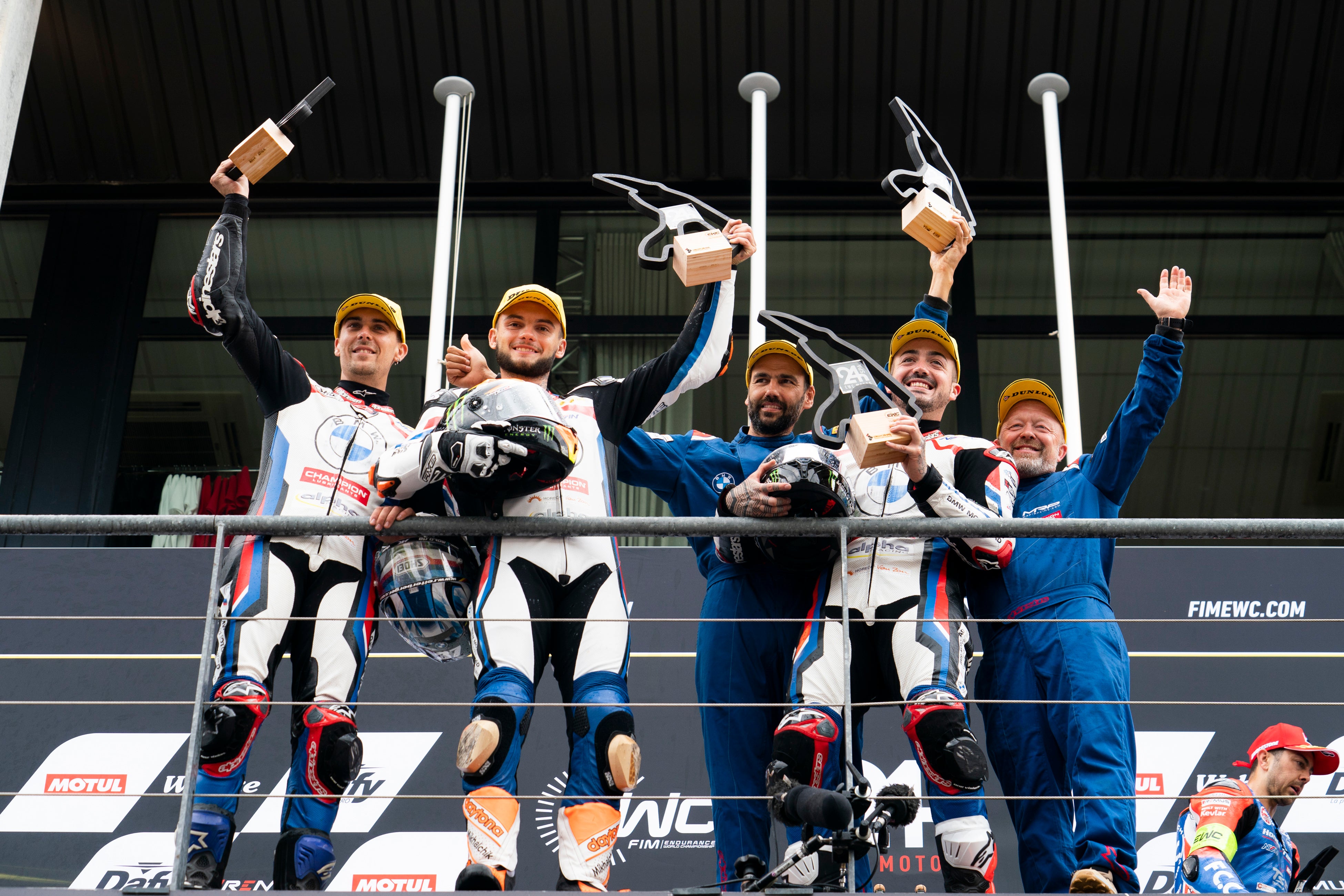 Throughout last year, we experienced pivotal moments where the importance of utilizing the right lubricant became evident, especially during the 24-hour races. Powered by Champion products, our team secured a resounding victory at 24H SPA EWC Motos last year. Furthermore, with Markus Reiterberger as a rider, we secured the championship title at last year's IDM, yet another defining moment where our riders' perseverance and expertise are successfully combined with the power of Champion lubricants.
Which products have you used so far?
Werner: Our team managed to maximize the performance and reliability of our state-of-the-art BMW M 1000 RR motorcycles with Champion's racing lubricants. We are currently utilizing a diverse range of products, spanning from engine oils to care products, as we continue to explore their full potential.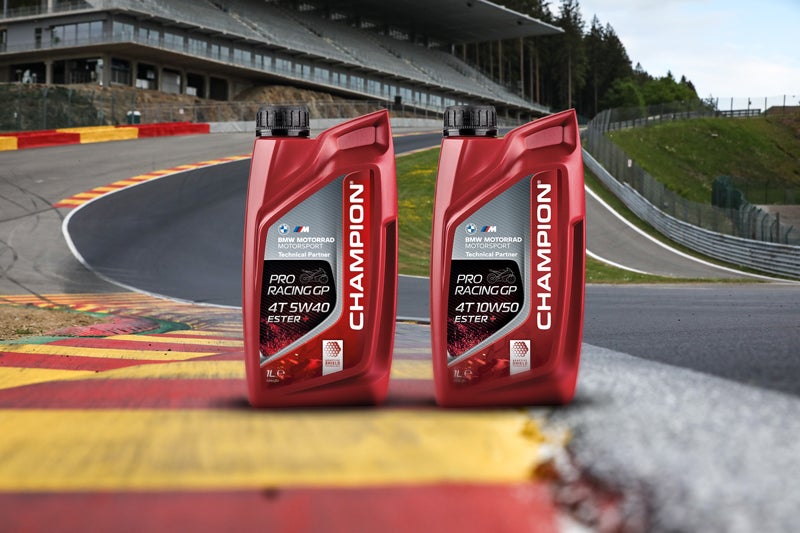 One such product is the PRO RACING 5W40 engine oil, which was developed in collaboration with our team and pushed our motorcycle during the IDM season last year. Next to that, our bikes enjoy Champion's advanced and complete care products from the windshield cleaners to chain sprays.
Racing is such a valuable proving ground for lubricant technologies, and Champion makes the most out of it on their way of developing some of the most extreme motorcycle lubricants on the market.
Are you ready for the new season? How is the team doing?
Werner: We are truly excited for what lies ahead! Our preparations have already commenced, and we are eagerly anticipating the first test of the year for our bikes at Le Mans. Champion remains a vital source of support as we make our way towards the inaugural race, united in one goal: clinching the championship title at the end of the year!