From raw material to lubricant: delivery and blend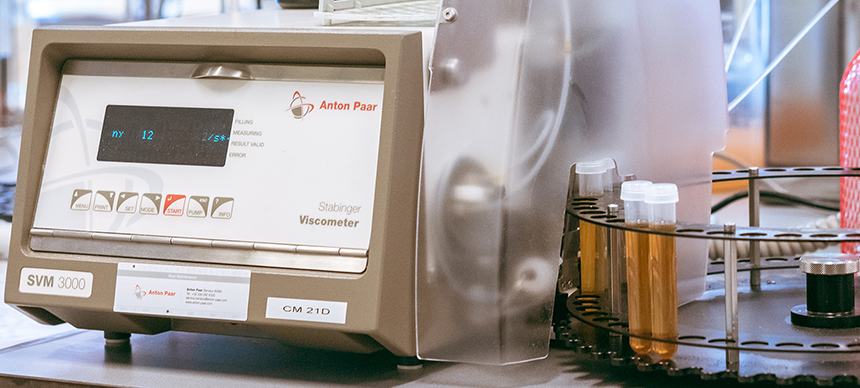 Turning raw materials into high-performing lubricants is a journey on its own. Let us take you on a tour past the Champion facilities and show you how we blend your next driving experience.
Delivering performance
Champion lubricants are formulated to improve your driving experience, and you can find this dedication throughout our entire production process. Our journey begins with the creation of a formula.
Our crew of specialists create performance-enhancing formulations in cooperation with external partners. This allows us to boost our formulations with the latest industry improvements! We start ordering the base oils and additives, which are the main components of lubricants, as soon as the formulation has proven to meet our strict requirements. We know you or your customers can't wait to hit the road, so getting our lubricants as quickly as possible to you is crucial.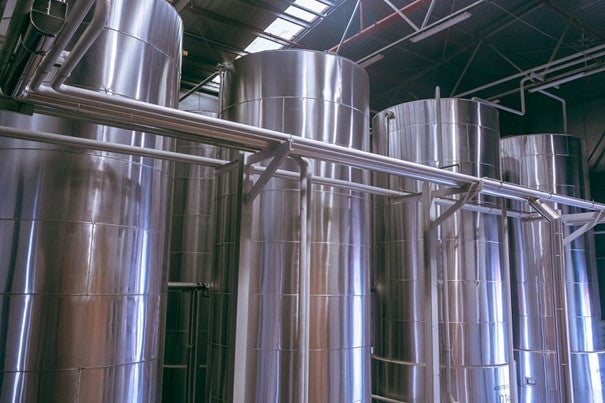 Our trustworthy network of suppliers deliver the base oils exactly when we need them, but we also keep a stock of raw materials to shorten delivery times. Additives, on the other hand, are harder to handle. These powerful chemicals are very viscous at room temperature, but having to wait until they become pumpable is not part of the Champion spirit! This is why we use heated tank trucks to keep the honey-like additives fluid at all times. We store the additives in our heated tanks, which allows us to start blending immediately. Our focus on flexibility and efficiency gives us a head start on getting our extremely varied product range across the globe!
Only the best products can join the Champion product range, this is why our specialised laboratory tests each batch of raw materials on composition and purity. Be sure to keep an eye on our next 'From Raw Material to Lubricant' blog to see which tests we use to guarantee product excellence.
Blending excellence
Extended drain intervals, improved engine efficiency or optimising engine performance; the blending plant is the place where Champion uses its passion to create energising lubricants. The additives and base oils are directly connected to the blending installation, but we can't create boundary-pushing lubricants without the right recipe!
Whether it is a new vehicle design entering the market or upcoming industry advancements, we create or upgrade new Champion lubricants to take on the latest challenges. We extensively test each formulation and you can find the results on the TDS of any Champion product.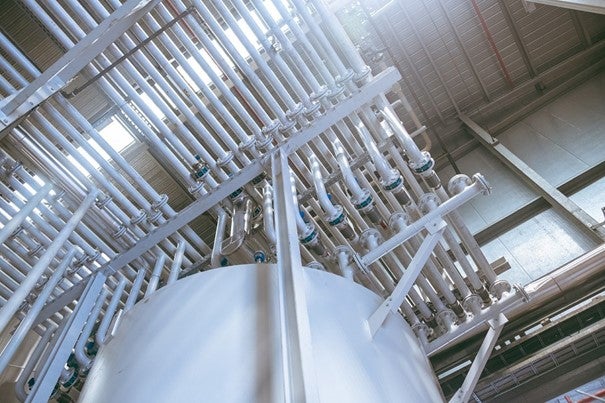 The blending operator selects the right formulation and starts the blending process. The automated blending facility sucks the base oils and additives from their tanks and adds it to a large blending kettle. The system also regulates other factors, like temperature, resulting in perfectly blended lubricants. The blending operators pay close attention to detail, which allows us to safeguard product quality and gives us the opportunity of improving the blending process.
Our laboratory conducts an additional set of tests on the freshly blended lubricants to check if they have the desired powerful lubricating properties.
Quality control
Here at Champion, product quality is always a top-priority. Our first quality control measure is our network of reliable raw material suppliers. Their expertise and transparency give us a head start on creating qualitative lubricants. We conduct additional laboratory tests on each product that enters our plant to confirm product quality. Moreover, we take multiple samples from each batch at the following points throughout the production process:
Delivery
Blend
Filling of packaging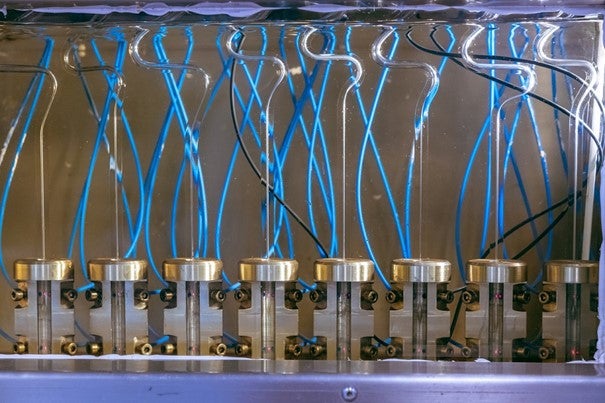 A third quality check is a precautionary measure: clean equipment! All surfaces are designed to prevent lubricants from sticking, making them very easy to clean. This way we can prevent cross-contamination from happening between products by compressed air to clean all pipes and tanks.
Our last, but not least, quality-enhancing measure is our extensive testing of used lubricants. Did they stand the test of time? How can we improve our products even more? This rigorous testing procedure for used lubricants gives us a unique insight to spark even more product innovation!
Summary:
Champion uses exclusively high-quality raw materials.
We blend our products to bring the most powerful lubricating properties to you.
Guaranteed high-quality product: trustworthy network, our own specialised laboratory, clean equipment and used oil analysis.